How United Way is Promoting Literacy and Supporting Education in Middlesex County
 Education can be the key to breaking the cycle of poverty. However, access to quality education is not always possible for low income a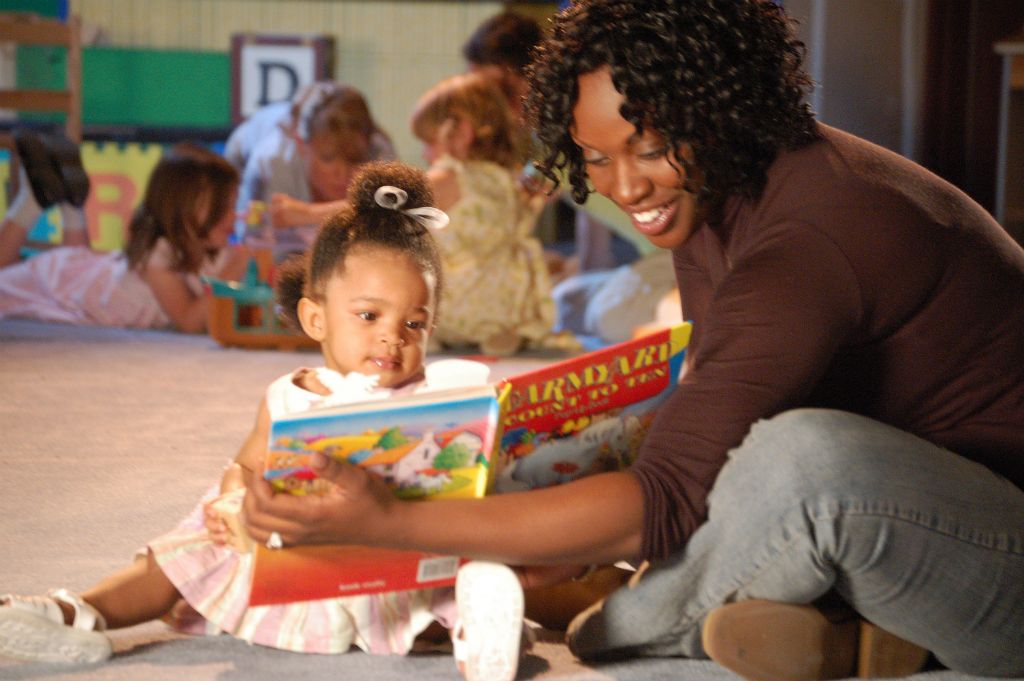 nd at risk communities.
 "Research tells us that early intervention can make a lifetime of difference by helping students to succeed in school," says Gloria Aftanski, President of United Way of Central Jersey. "By focusing investments in ways that make the most difference, United Way works to create opportunities for a better life for people living in Central Jersey who are needy or at risk."
 United Way of Central Jersey works to bridge the gap, with 3 programs that support education and literacy:
Summer Leaning
Literacy Kits
Reading to Preschoolers
Pre-School STEAM
Summer Program Aims to Reduce the Effects of Summer Learning Loss
 According to a 2002 presentation at the Association for Public Policy Analysis & Management Research Conference, summer learning loss is among the most well documented modern social policy issues. As of 1996, 39+ studies had shown that students generally score lower on standardized tests at the end of the summer than they do on the same tests at the beginning of the summer.
 Moreover, summer learning loss disproportionately affects children from low income families. On average, children from low income families lose nearly three months of grade-level equivalency during the summer months each year, compared to an average of one month lost by middle income children when reading and math performance are combined (Cooper, 1996).
 The Summer program helps to maintain young learners' literacy skills, provide them with instruction and support for development of motor skills and concepts in STEM (Science, Technology, Engineering and Math).
 Results for the Summer learning sessions indicate a positive result compared to what national research would have predicted:
·

       

Over half the students improved their reading ability as measured by testing before and after the summer program.

·

       

Over a quarter of the students improved their reading vs. the normative level for their grade over the period of the summer sessions.
Students who otherwise would have experienced a summer setback actually improved their literacy skills in the Summer program.
 The Summer Learning Program is made possible by individual and corporate sponsors, such as UPS. "UPS has a tradition of supporting the community, and through their support of United Way, engages volunteers in efforts that have a special focus on grade level reading. By supporting the United Way's focus on early education across the country, UPS is helping to increase the long-term stability of both customers and UPS associates into the future," says Bob Halpin, UPS Customer Solutions.
 This program is supported in part through donations to United Way's Community Care Fund.
Other Programs, Promoting Childhood Literacy Year-Round
Literacy Kits:
 What are literacy kits?
 Literacy kits include one or more books, activities tied into the book(s) and reading tips for parents.  They are provided to schools and pre-k programs serving children in low-income and/or low literacy households as a way to get quality children's books into the home.
 Why are literacy kits important?
 Literacy kits help promote education from an early age. A University of Nevada – Reno study showed that having books in the home is a greater predictor of the level of education a child will attain than:
·

       

Whether the child lives in the United States or China
·

       

The education level of the child's parents
·

       

Socioeconomic status
 How to get involved
 Literacy Kits are assembled by volunteer teams at corporate worksites and provide a team-building opportunity for employees. Corporate teams are also able to deliver the kits to a selected pre-k or school and spend time reading in the classroom.  For more information creating Literacy Kits please contact the United Way office, 732-247-3727.
Reading to Preschoolers
Reading out loud to young children (3-5 years old) from low income households. United Way partners with the Accelero Head Start Centers in South Amboy & Carteret and John F. Kennedy Elementary School in Jamesburg o allow volunteers to read to the children at designated hours weekly on Tuesdays.
Why is reading out loud to young children important?
The Reading program helps get children of low income households ready for kindergarten. Volunteers engagement with children helps develops various skills of listening, reading, word building and associations which may be lacking in some of the children's home.
How to get involved
Anyone can sign up as a Reader mentor by accessing our online portal here.  High school & college students, individuals/teams/groups, corporate employees, and retirees are all welcomed.
A short PowerPoint training, including techniques for engaging young children, will be provided.  Volunteers are mailed an ID card after a general background check. Staff will be ready to assist volunteers on site. 
Pre-School STEAM
PreSchool STEAM - United Way's Women United's PreSchool STEAM committee works with preschoolers at local schools.  Volunteers work with small groups of children from age 3 to 5 in the classroom on hands-on activities designed to encourage critical thinking and problem-solving, part of the foundation for STEM learning.
Sample of STEAM Activities:
That's Momentum – The pre-k classes at John F. Kennedy Elementary School learned about momentum as they built ramps to see what would make their mini UPS trucks travel faster and longer without gas or electric power.  They also sang a song about momentum (to the tune of "That's Amore") and toured a real UPS truck. 
Sound – Cildren experimented with rulers, looms strung with rubber bands and different sized tuning forks.  In addition to making different types of sound, they learned that sound vibrations can make things move as they hit the tuning forks on the side of the table and then placed them into cups of water.
You can find more information about Women United and the preschool STEAM Committee here.